The Nautica Waterfront District is a sprawling 22-acre area (highlighted below) adjacent to the west bank of the Cuyahoga River in Cleveland, Ohio offering places to live, work and play.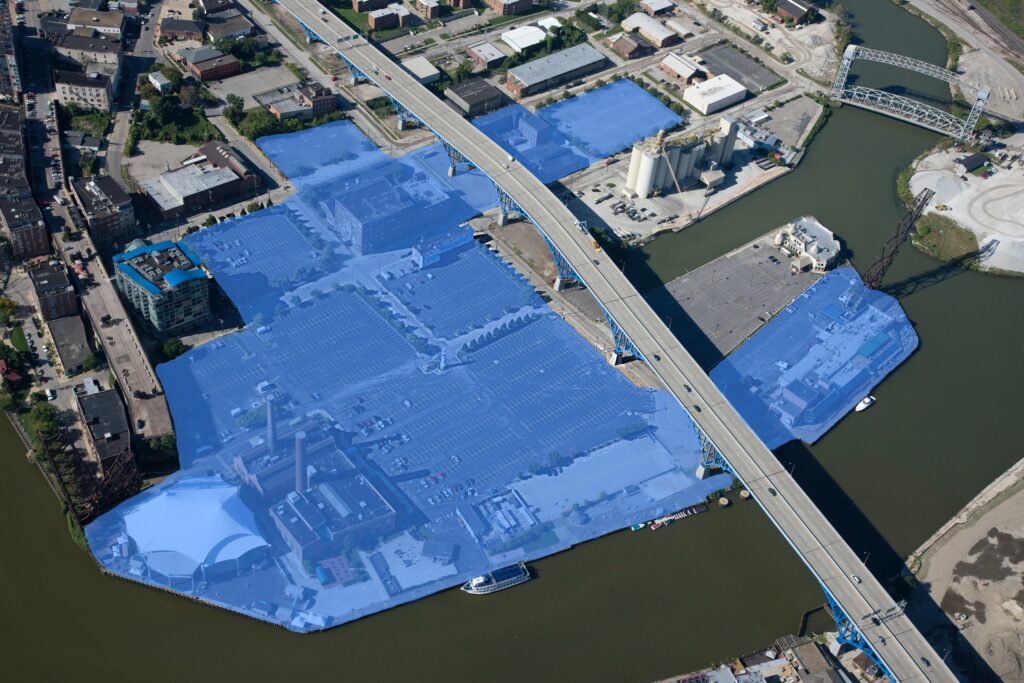 District Overview
Building on the success of the Nautica Entertainment Complex and its 35-year history.
Focus will be on residential development, including condominiums, townhouses and apartments based on market demand.
New development slated for late 2020/early 2021
District Features
Adjacent to the Cuyahoga River with spectacular views of the City of Cleveland Skyline.
Direct link to the Cleveland Towpath which is adjacent to the Nautica Waterfront District property.
Direct link to the future bridge from the West Bank of the Flats to Whiskey Island.
Walking distance to numerous restaurants and entertainment venues.
Short drive to retail needs such as grocery stores and dry cleaners.
District Development Considerations
A plan for future development of the West Bank of the Flats initiated in 2016. In late 2019, zoning was updated and the following elements were established as potential guidelines for development consideration.
$400-500,000,000 of mixed-use phased development
500 estimated residential units with exceptional views of Downtown Cleveland and Lake Erie
150-room hotel adjacent to the FirstEnergy Powerhouse
Potential commercial and office development
Parking structure for existing district business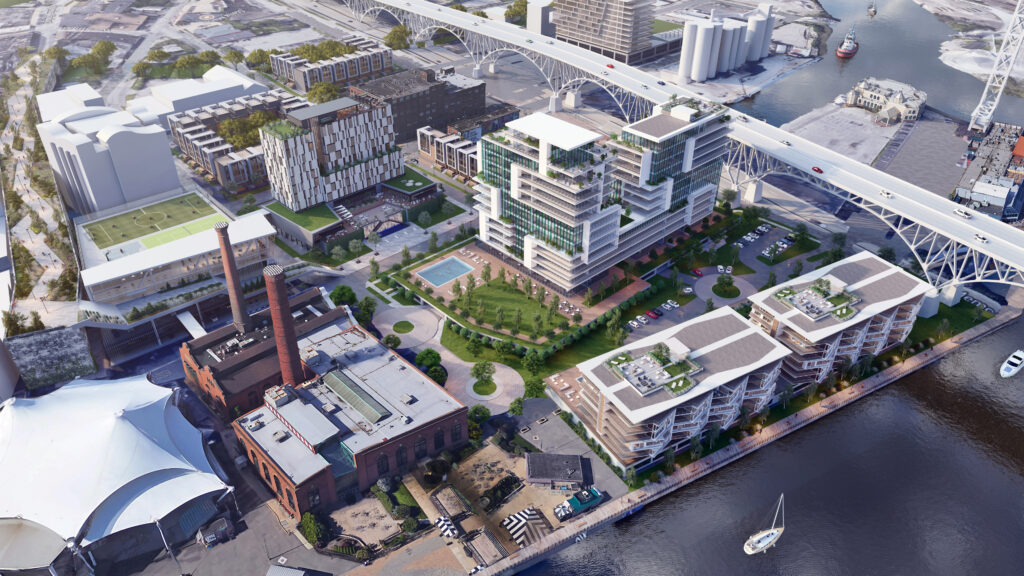 Nautica Waterfront District
West Bank of the Flats
2000 Sycamore Street
Cleveland, OH 44113